New 24V Marine controllers released!
The long awaited release of the new 24V marine controllers has now arrived!
The new 24V Viper marine HV speed controllers will be available to buy from the 1st of December 2014.
A lot of work has gone into making sure this new range of controllers are as easy to use as the very popular standard 12V Viper marine controllers, in fact, the set up and operation of these new 24V versions is exactly the same as the already very popular 12V Vipers! Ease of use and reliability are the two main criteria we work on when designing new marine controllers, the fact that they are packed with features, 100% waterproof, lightweight and still very small in size is very nice too!!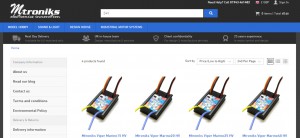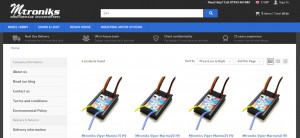 Click here http://www.mtroniks.net/search.asp?q=24V  for more information and full specifications of this exciting new 24V marine range!